Our products "So to Speak" cut their teeth in the Car & Truck Wash Industry. Developed specifically with this application type in mind, our products are an excellent choice for almost any type of carwash or vehicle wash-down facility including: self-serve, touch-free, friction, conveyor and other tunnel washes as well as truck, bus, train, trailer, car or other wash down type operations.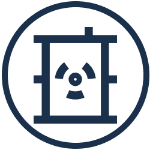 Chemical storage facilities demand more corrosive resistance and durability than what standard products can even offer. Our products deliver great performance even when subject to the realities of harsh chemical exposures including industrial chemicals as well as agricultural fertilizers and many more.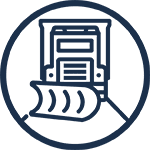 Facilities that are involved in both public and private transportation like DOT's and truck shops need highly durable and reliable door systems to handle the unique demands they face every day. High traffic flow with exposure to wet, dirty or corrosive conditions inside; plus adverse climate conditions outside, make these applications ideal spots for our products to deliver great results.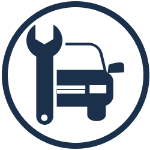 Auto Dealerships, service Centers, lube centers, detail shops and many other demanding automotive type service operations greatly benefit from our products. The good looks, natural light, durability and reliability of our polycarbonate door systems offer fast, dependable and safe operations in spite of the demanding conditions they must endure.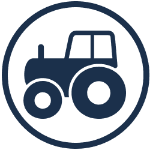 Whether it's a dairy or other animal production facility, potato or vegetable storage, shop or just about any type of agricultural building, our products are a great match. High-quality materials and sound product designs ensure reliable operations with the least amount of maintenance making your job easier on the farm.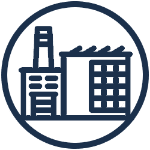 Whether it's a beef, poultry, pork, vegetable, fruit, candy, nut, root or other type of food processing facility, our products are a great pick. Sanitary, rust-resistant and designed for reliable operation, our products are specialized to meet the stringent standards that these types of facilities dictate.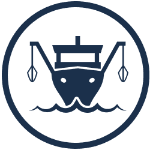 We fit right in for coastal and marine environments as well. Relieve yourself from the strain of constant maintenance in these wet and corrosive environments with overhead garage doors and related products designed for these types of applications.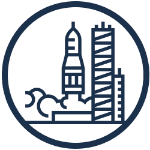 Our products have been used in a variety of other applications too! Our products have been successfully used in liquid nitrogen storage areas for NASA, high-end residences and apartments, waste and water treatment, mining, D.O.T salt brine areas, U.S military facilities, underground parking, space observatories and hundreds of other applications.