THE INSULATED DOOR FOR WET ENVIRONMENTS
Designed for high use, high moisture and/or applications that require a heavy duty insulated section.
Providing you with durability, security, energy saving as well as exceptional appearance, our 3" insulated washbay garage doors provide you a sandwich- type, high-strength door product that has maximum thermal protection, corrosion-resistance and minimal moisture absorption.
Constructed of the toughest corrosion resistant materials available, American's 3" insulated doors feature state-of-the-art materials providing maximum life and durability in the most demanding applications.
Designed for harsh, corrosive and high use applications, American's insulated doors offer superior materials and hardware to ensure smooth, easy operation year-after-year.
Engineered and manufactured for minimal maintenance and service. Reduces annual costs and more profit for you.
Complete Weather Protection
Protects livestock, product, vehicles, building interior and equipment from wind, cold weather and other hazards. The 3" insulated sections offer thermal protection (R-17.05) in any climate.
3" Extruded Polystyrene Insulated Sections R-17
 Tongue and Groove Meeting Rails
26 ga. Pebble Texture Steel Skin- White Only
3" Angle Mounted Track - Up to 4' Highlift
Extended 1" Solid Keyed Shaft
Headplates On Most Highlift Track Configurations
100,000 High Cycle Springs (up to 144sq. ft) or Counterweight System
Bottom Vinyl Bulb Weatherseal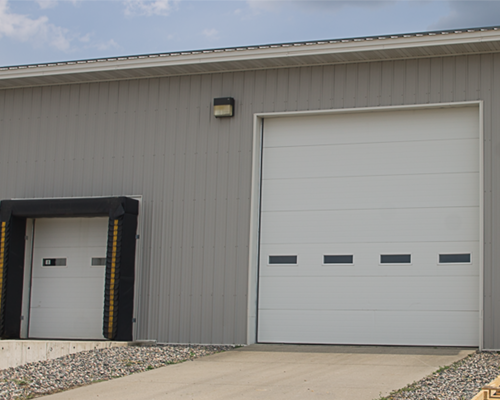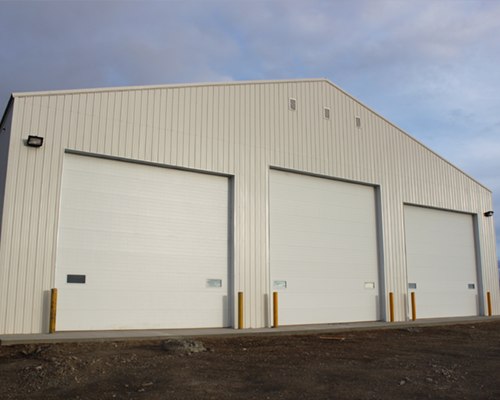 NEED HELP CHOOSING THE RIGHT DOOR PACKAGE FOR YOUR PROJECT? GIVE US A CALL TODAY AT 800-233-1487
Insulated Washbay Door Information Request
Washbay Insulated Sections...Made for Tough Applications
High Quality Insulation Extruded, high density, closed-cell polystyrene maintains excellent R-value over time and has significantly lower moisture absorption rates. Pressure bonded to the skins.
Commercial Steel Skins Interior and exterior skins are constructed with commercial grade 25 ga. pebble texted steel. Finish includes an epoxy primer and baked-on enamel topcoat.
Tongue & Groove Meeting Rails Tongue & groove meeting rails are beveled to shed moisture, eliminate water-traps and reduce section delaminating due to freezing.
Heavy Duty End Stiles Manufactured with commercial 16 ga. galvanized steel with durometer thermal break.
Thermal Barriers Thermal breaks between interior & exterior skins, end stiles and in-between section seals provide a thermal tight seal and separation from the elements for great thermal efficiency.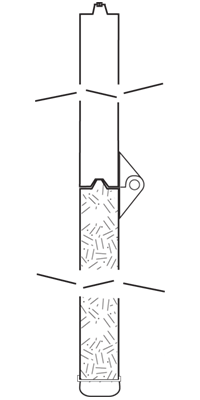 Hardware Packages To Meet Your Needs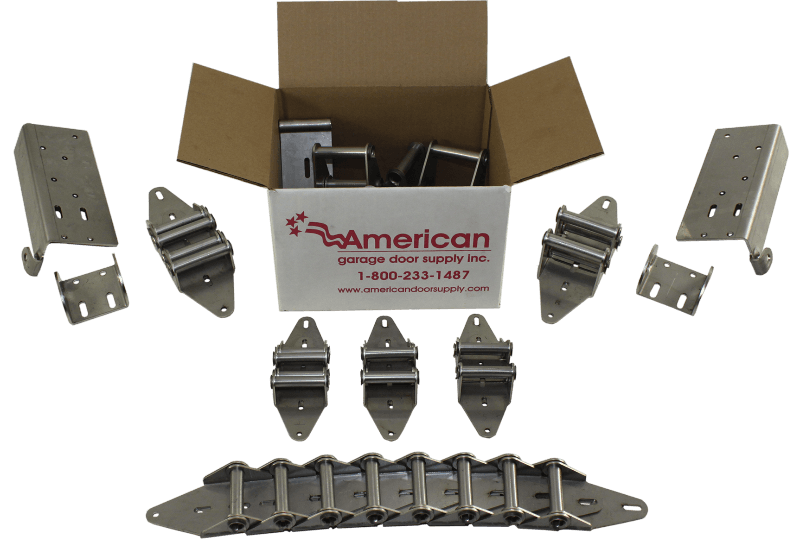 Several hardware models are available to meet your building exposures, environment, amount of use and other requirements. Select the model that fits your buildings requirements and exposures to moisture, corrosion and other contaminants. Each model includes a different combination of materials ranging from corrosion-resistant galvanized hardware, to completely rust-resistant stainless steel.