STAINLESS STEEL TUBE HEATERS
Built For Harsh, Wet & Corrosive Conditions
Solaronics Heaters create heat with infrared rays, an energy form similar to the sun's rays warming the earth. The Tube Heaters's highly polished stainless steel reflectors focus infrared energy that is converted into heat as it reaches absorptive objects such as equipment, concrete floors, machines and of course, people. The surrounding air is then warmed by conduction and convection. With our 304L stainless steel rustproof design, Tube Heaters infared heaters are the perfect choice for any high moisture environment.
Single or Dual Stage Features:
Proven System Design 30+ Years
Stainless Steel Combustion Chamber
Stainless Stell Heat Exchanger
Stainless Steel Butt-Joined Tubes
Simple Chain Mounting
AGA&CGA Design Certified
High PolishedStainless Reflectors 98% Reflectivity
91.6% Reflectional Efficiency(shape)
4 Inch Tube Diameter
Heavy Duty 8" Tube Couplings
Heavy Duty Fan Motors Enclosed in Sealed Burner
Stainless Steel Brackets
Reflector arrangements from 0 to 30 degrees reflectors rotate independently
Burner fully assembled & tested - Ready to Hang!
Safe direct spark ignition with 100% safety shut-off
Pre-purge cycle for safety
Factory installed wave tubular for high effiency
Three System validation lights visible from floor
Factory Installed Turbulation
CSA International design certified to ANSI/CGA standards
Burner controls fully enclosed and isolated from combustion air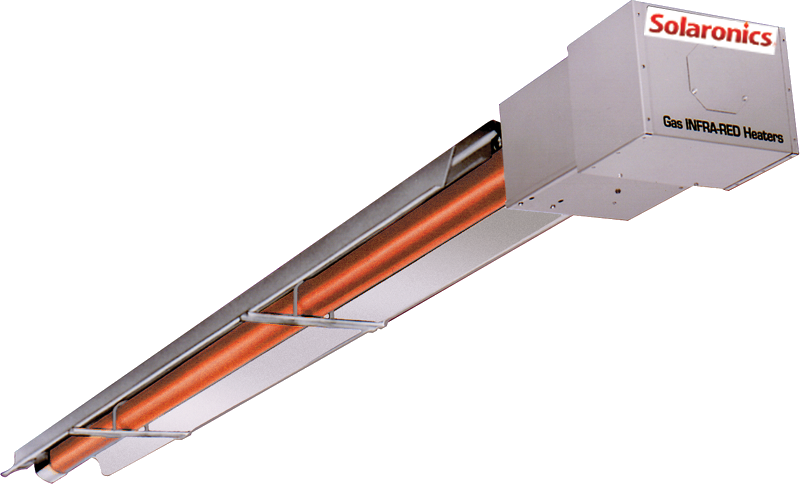 Straight Tube Infrared Heater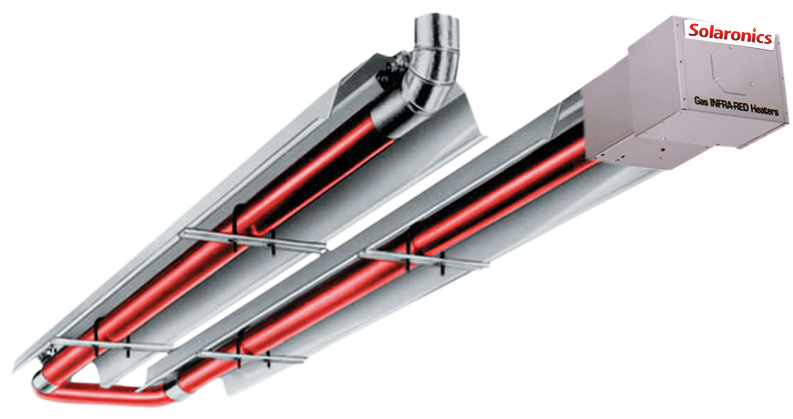 Unlike any other systems claiming 2 stage operation, both air and gas flows of the Daystar system provide precise air-to-gas ratios at both the high and low-heat stages for optimum efficiency.
Save Up To 75% in Heating Costs and Direct the Heat Where you Want It.
Each 5' or 10' reflector rotates independently from 0 to 45 Degrees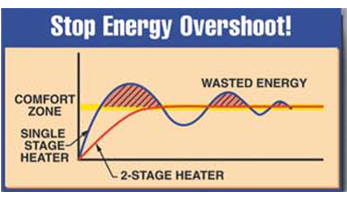 Warranty
10 Yr limited warranty on burner cores, combustion and heat exchanger tubes. 2 Year limited warranty on burner controls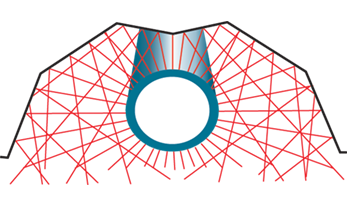 Superior Reflectional Effiency of 91.6%
33 of 36 infrared rays are directed to the floor: not back on the tube for high effiency.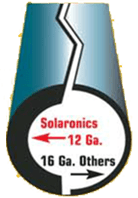 TRUE DUAL Special Features: 
Heavy-Duty 12 Guage Heat Exchanger
Optimum Combustion 100% of the time
HI-INTENSITY INFRARED HEATERS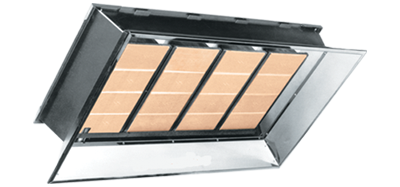 Available in Single And Two-Stage Models!
2-stage models, enjoy both energy savings and extreme cold weather protection in one heater. Second stage automatically jumps up to high fire output upon demand. Use low fire output upon moderate needs and save on fuel consumption.
Features: 
Factory Pre-wired, prepiped and Tested
Operate on Natural or Propane Gas
Flexible Inputs from 30,000 to 200,000 BTUH
Instant On, Instant Off Operation
Reaches Full Intensity Within 30 Seconds
Wind Resistant, Stable Flame for Outdoor Areas
100% Safety Shut-Off Available
Patented Ceramic Burner
Seamless No Weld Construction
Compact, Modular Design, No Moving Parts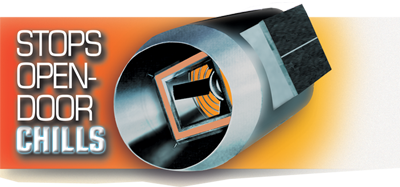 DOORJET  Infrared
Stop the chills and wasted energy that occur when outside bay doors are opened in any building. The in-rushing cold air is tempered by the DOORJETS heat surge, keeping the bay comfortable.
Features:
16 ga 304 Stainless Steel Casing
Stainless Steel Burner Baffle
Heavy Duty Axial Flow Fan
Corrosion Resistant Manifold
Watertight Enclosure with Controls
"Hot" Spark Ignition
Remote & Summer/Winter On-Off Switches
Magnetic Motor Starter
High Temperature Limit Switch
Economical Natural Gas Operation
Get A Solaronics Heater Quote Today!