Ultimate corrosion protection and appearance
We offer high quality powdercoating services for your door. Protect your door investment while matching your brand's appearance.
American Garage Door Supply's Powdercoating services ensure that you doors look great for years to come while providing additional corrosion resistance and protection against the elements.
Match Your Marketing Theme
We offer several different color options to make sure your building stands out. Operating a car wash? You know how important curb appeal can be!
We facilitate the entire powdercoat and door assembly process for you. Your door arrives in our protective packaging ready to be installed in your building without any additional work on your end.
Our doors already have a reputation for being some of the durable options you can buy today. By choosing to protect your investment with a quality powdercoat, you are ensuring the maximum possible life cycle out of your equipment.
Stand Out Against Competition
Let's face it, the car wash industry is competitive and it isn't getting any easier. Rather than joining the race to zero, stand out from the others in the area. A facility with a premium appearance can command a premium price.
Our powdercoating services are quoted on a case-by-case basis depending on your door configuration.
We ship your doors powdercoated and assembled to you. No additional assembly or prep required.
Powdercoating services can add 2-4 weeks to your overhead door lead time.
We offer powdercoat in common colors with custom options available. Please contact us for more information and availability.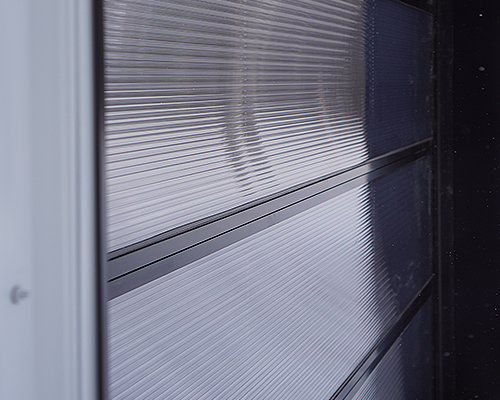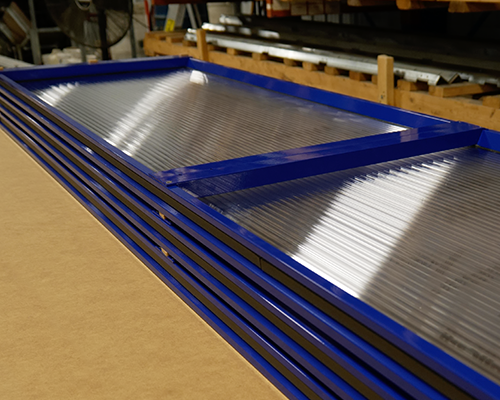 WANT TO KNOW MORE ABOUT OUR POWDERCOATING SERVICES? GIVE US A CALL TODAY AT 800-233-1487